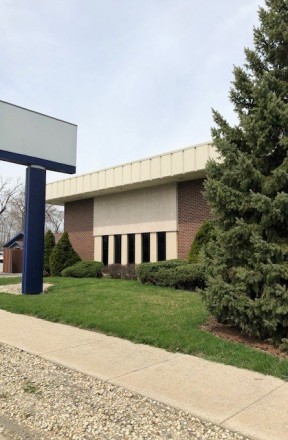 OPEN HOUSE
Thursday, May 9, 10 AM TO 2 PM CENTRAL Thursday, May 16, 10 AM TO 2 PM CENTRAL
+/-3,290 SF
•

0.94 Acres

•

BANK ORDERED AUCTION

225 W Joe Orr Rd, Chicago Heights, IL 60411

BANK ORDERED AUCTION
±3,290 SF FREESTANDING RETAIL/OFFICE BUILDING W/ PARKING
PUBLISHED RESERVE PRICE: $110,000
RESERVE PRICE IS 75% OFF APPRAISED VALUE
ALL OFFERS DUE MAY 23, 2019
This offering represents an extraordinary opportunity to acquire a ±3,290 square feet freestanding retail/office building with parking located at 225 W Joe Orr Road, in the City of Chicago Heights, Illinois, 60411, significantly below appraised value. The Published Reserve Price is $110,000 which is 75% OFF the appraised value. (See Note 1 below)
Kennedy-Wilson Properties LTD, an Illinois Real Estate Broker (the "Listing Broker") has been retained by the Seller as the marketing agent for the auction sale and disposition of 225 W Joe Orr Road (the "Property").
Per the Chicago Heights Economic Development Corporation the Property may qualify for available economic development tools and/or real estate tax incentives. For further information, contact the CHEDC, click on TAX INCENTIVES above or click here.
Prospective buyers may inspect the Property at one of the scheduled open houses and review property documents in the online data room containing phase I, FEMA map, appraisal, title policy, ALTA survey, utility bills and offering documents.
To take advantage of this opportunity, submit all offers on the Seller's Purchase and Sale Agreement to Kennedy Wilson on or before May 23, 2019 in accordance with the terms and conditions contained herein.
Click here for access to the Property Documents and Purchase Documents
(1) Published Reserve of $110,000 is 75% off of appraised value of $440,000 conducted by an independent third-party appraiser as of June 28, 2018. See data room for details.
| | |
| --- | --- |
| Published Reserve Price: | $110,000 |
| Appraised Value: | $440,000 |
| Website: | www.225WestJoeOrrRoad.com |
| Property Documents: | Prospective buyers may inspect the Property documents at one of the scheduled open houses and anytime in the online data room which contains a phase I, FEMA map, appraisal, title policy, ALTA survey, utility bills and offering documents. To view the Property documents online go to the offering website and click on the Data Room link. |
| Open House Dates: | May 9 & May 16, 2019, 10:00 AM to 2:00 PM CT |
| Offer Due Date: | 5:00 PM CT on May 23, 2019 |
| Contingency Period: | 10 days from Contract Date |
| Closing Date: | 15 days from Contract Date |
| Offering Terms: | AS-IS WHERE-IS, OFFER MUST BE ON SELLER'S FORM OF PURCHASE AGREEMENT, AND INCLUDE PROOF OF FUNDS |
| Required Deposit: | $20,000 upon opening escrow |
| Buyer's Premium: | 10% of Purchase Price |
| Buyer's Closing Costs: | Title endorsements and extended coverages, buyer's premium, recording costs and transfer taxes, prorated share of real estate taxes/special assessments and property operating expenses shall be prorated to the closing date. Other closing costs shall between Buyer and Seller in accordance with local customs. |
Click here for access to the Property Documents and Purchase Documents
Property Address:
225 W Joe Orr Road, Chicago Heights, IL 60411
Jurisdiction:
City of Chicago Heights (Nicknamed "The Crossroads of the Nation"), Cook County, Illinois
Owner of Record:
U.S. Bank National Association, a national banking association
Assessor Parcel Numbers:
32-17-115-035-0000; 32-17-115-034-0000; 32-17-115-040-0000
Year Built:
1975
Building Size:
+/-3,290 SF
Land Size:
+/-0.94 AC
Zoning
B1
Submarket:
Chicago-Far South
Traffic Count:
12,578
Land Use & Zoning:
Retail Business District (B1)
Project Site:
Rectangular and level at street grade
Project Access:
The subject has frontage along Joe Orr Road, is clearly visible in both directions along the street and is in close proximity to Dixie Highway, and local industrial developments.

Primary access to the site is approximately 5 miles from Interstate 294 exit at IL-1/S. Halsted St south, west on W Joe Orr Road. The Property is located approximately 3.2 miles east of Metra Electric-Olympia Fields

Year Built:
1975
Construction:
Steel and masonry
Parking:
33 surface spaces
Property Condition:
Average condition, there is power to the building and the HVAC plant is operable
Information Sources:
Appraisal, CoStar, FEMA Firmette, Chicago Southland Chamber of Commerce
Click here for access to the Property Documents and Purchase Documents
Chicago Heights is located an the Chicago Southland suburban region south and southwest of the City of Chicago, made up of approximately 70 municipalities. Bordered by Bedford Park (near Chicago Midway International Airport) on the north, the Chicago Southland extends south to Kankakee. Known for its blue collar roots, the Chicago Southland was once home to the region's steel mills and heavy industry. Some heavy industry still remains, but many Southland communities are transforming themselves into service-oriented economies as the bulk of heavy industry moves out of the Chicago metro region.
Major residential development has made its way to the Southland as Chicago's northern and western suburbs are filling in and developers search for the last available open land for subdivisions. Southland property values continue to soar, especially in the southwestern portion of the region. Nevertheless, housing remains affordable compared to the northern and western suburbs. In 2007, Forbes Magazine rated three Southland municipalities as being the most "livable" suburbs in the Chicago Metropolitan area: South Holland, Park Forest, and Homewood. The November 17, 2009 issue of Bloomberg Business Week named Tinley Park as Number One in the Nation – "America's Best Place to Raise Your Kids."
Located at the nation's crossroads, the Chicago Southland is served by interstates I-80, I-90, I-94, I-294, I-55, and I-57, and the six major U.S. rail lines. The Lincoln Highway - America's first transcontinental paved roadway - crosses another famous highway, the Dixie Highway, in Chicago Heights, hence the city's nickname, "The Crossroads of the Nation." The Tri-State Tollway (I-80/I-294) which runs through this region has an oasis appropriately named the Chicago Southland - Lincoln Oasis near South Holland.
The Chicago Southland is home to CN Railway - American Headquarters, Ford, the Hollywood Casino Amphitheatre, a large outdoor music theater; and Toyota Park, the home of the Chicago Fire MLS Soccer Team.
Click here for access to the Property Documents and Purchase Documents
Prospective buyers are encouraged to contact the Chicago Heights Economic Development Corporation concerning Taxes and Incentives
Chicago Heights Development Corporation
365 W 14th Street
Chicago Heights, IL 60411
Office: 708-821-0711
Possible Incentives - Class 8
The Class 8 real estate tax incentive established by the Cook County Real Property Assessment Classification Ordinance ("Ordinance") is designed to encourage industrial and commercial development in areas of the County which are experiencing severe economic stagnation. Class 8 is structured to permit the Assessor, upon application of the local governing body, to certify that such areas are in need of substantial revitalization. In addition, pursuant to an amendment to the Classification Ordinance, property located in any of the five townships: Bloom, Bremen, Calumet, Rich and Thornton or any property obtained through the Cook County Tax Reactivation Project is eligible for Class 8 without any application from the local governing body for certification of an area. Within an eligible certified Class 8 area (the "Subject Area"), all subsequent new construction, substantial rehabilitation or reutilization of abandoned buildings, developed or reoccupied for industrial or commercial use, may qualify for the Class 8 incentive. Prior to undertaking development activities in the subject area, property owner or developer must make application to the Assessor.
This incentive assesses qualifying real estate at a reduced assessment level for a period of twelve years from the date that new construction or substantial rehabilitation is completed and initially reassessed or, in the case of abandoned property, from the date of substantial reoccupation. Class 8 assessment levels are ten percent (10%) of market value for ten years, fifteen percent (15%) in year eleven and twenty percent (20%) in year twelve. This constitutes a substantial reduction from the twenty-five percent (25%) at which industrial and commercial properties are commonly assessed. The incentive may be renewed.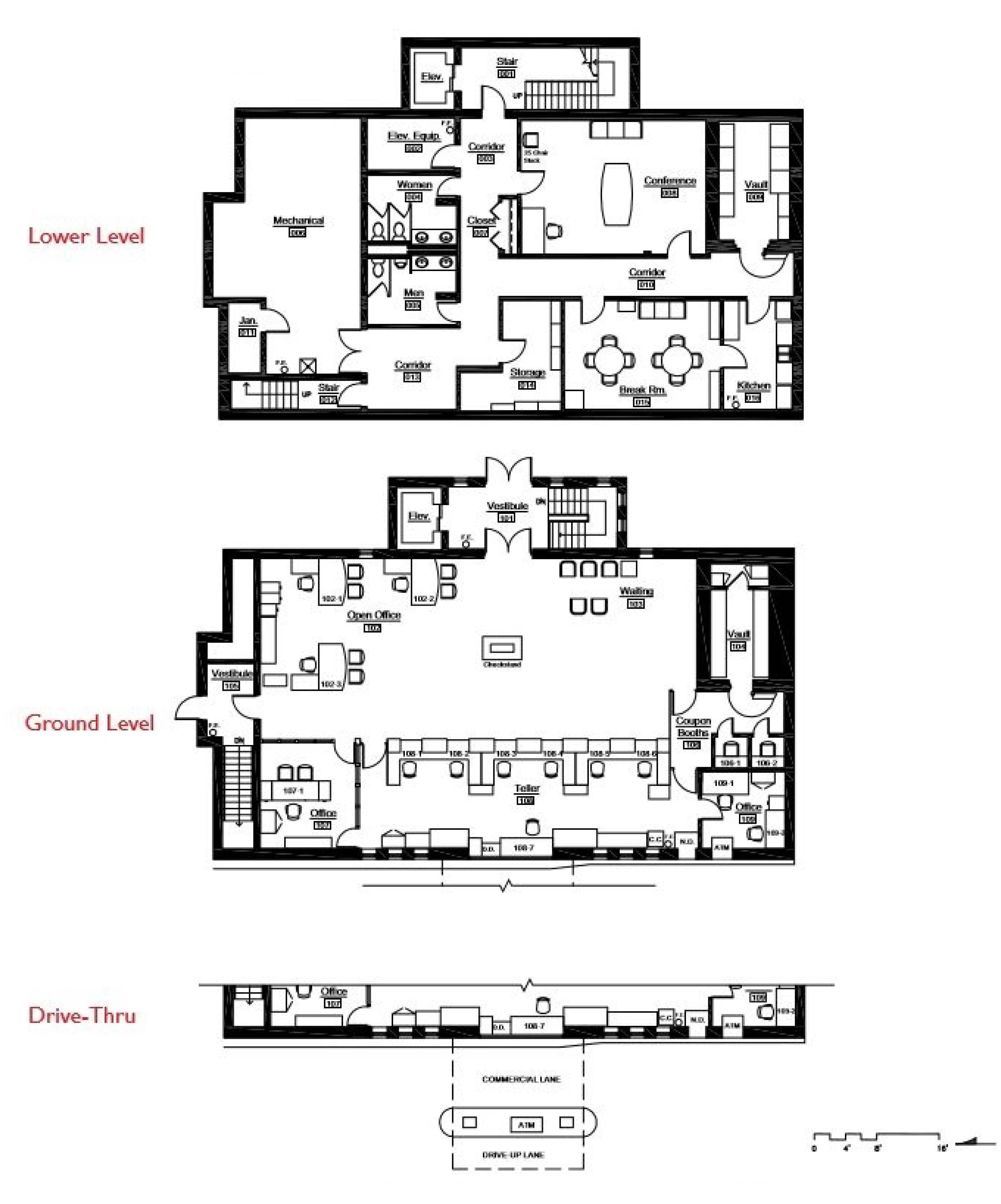 Request A Showing or More Info: